About
Catholic YM Blog
The Catholic YM Blog has been referred to as "the 411 of Catholic Youth Ministry." Your blogger is D. Scott Miller, former director of the Division of Youth and Young Adult Ministry for the Archdiocese of Baltimore...
Read more...
Recent Posts
Recent Comments
Categories
Tweets by @CatholicYMBlog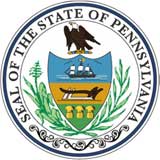 It's been that sort of week. Last time, we visited the Keystone state, it was big enough to split into two, but nooooo, let's do it all today!  Besides being my own childhood home (eastern PA), it is now home again to former co-worker and fellow blogger Sharon (western PA).
+ Peer Listening Training is available in Allentown.
+ Altoona – Johnstown offers you all the appropriate links for Catholic Scouting
+ A silent vocations discernment retreat for high school students, limited to 12 students, is available in the vacation spot of northwestern PA, Erie.
+ Greensburg extends the invitation to become a Diocesan Youth Reporter 
+ Churchstock, an annual end-of-Summer Reunion and Rally, will again be offered in Harrisburg
+ Leo Carlin, a 2009 Philadelphia CYO Hall of Fame Honoree and Philadelphia Eagles Ticket Manager, invites you to the Philadelphia Eagles Flight Night! Fly, ig-gles, fly!
+ Each fall, Pittsburgh sponsors a WYD Boat Cruise along the "three rivers."
+ The Catholic Youth Center for Wilkes-Barre opened its doors in 1948. The original building structure consisted of multi-purpose rooms for programming and special events. Bowling lanes were located on the lower level of the building. In 1959, the structure was expanded to include a gymnasium and swimming pool. Additional land was purchased in the late 1970's which allowed for the construction of outdoor basketball and tennis courts along with a playground area. Through a Capital Expansion/Improvement program, the CYC added a state of the art Aquatic Center, converted the existing swimming pool into an additional gymnasium, remodeled its main gymnasium, and purchased land to create a beautiful park at the rear of the facility.  All part of the ministry in Scranton.
We continue on our journey on Monday! 
Posted in:
State
| |
Comments Off